Cloud computing is one of the most groundbreaking technologies of our time. It has fundamentally changed the way we build applications, democratized access to computing power and storage, and accelerated the digitalization of the world around us.
At IONOS, we're on an exciting journey, evolving from Europe's largest web host to a leading European cloud service provider. We've got a clear goal: To give our customers the most reliable technology for professionals combined with the best service on the market.
We combine our strength as a market leader with the mindset of a market challenger. As Europe's largest web host with two decades of technological experience and 8.5 million customers, we're in a strong position to seize new opportunities in the world of cloud computing.
Our culture is entrepreneurial — and our leaders are entrepreneurs.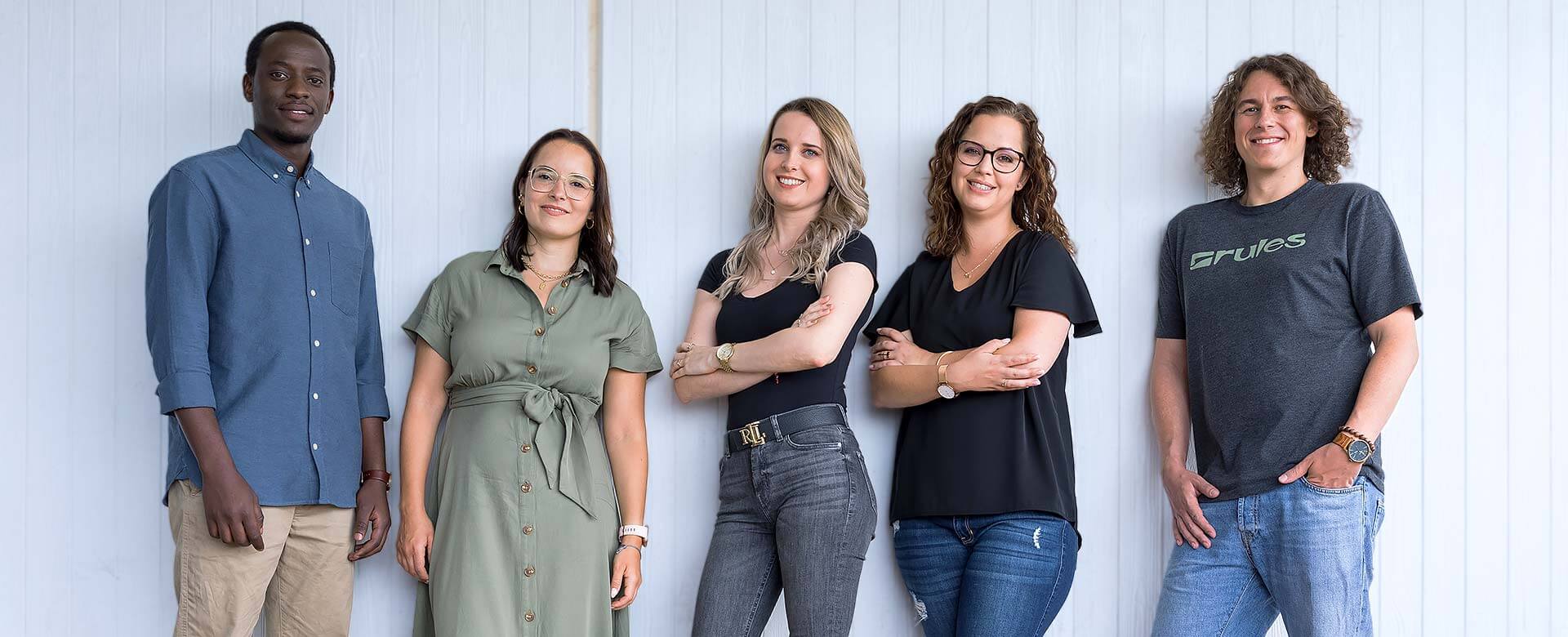 Our DNA
We love technology. Crucial parts of our customers' businesses depend on our technology. Providing the most reliable platforms and constantly innovating to improve our products have always been key to IONOS.
We are data fans. We work quantitatively, analytically and thoroughly whether we're making big or small decisions.
We are entrepreneurs. We want every team member to act like a business owner, combining strategic thinking, in-depth and rapid action with a good dose of creativity.
We bring together the best of both worlds — we're big enough to achieve great things, yet agile enough to act like entrepreneurs.

Our customers
A success for our customers is a success for us.
The one thing all our customers have in common is the opportunities and challenges that come with digitalization. It's our mission to be a strong partner for our customers, giving them the technology, tools and support they need to be successful in a changing market landscape.
We work with ambitious freelancers, enterprises and small and medium-sized businesses who want a strong European partner.
Our individual customer service makes us unique. Since 2018 we've been the only web host worldwide to offer each and every customer their very own personal support agent.

Our team
We're a diverse and international team working across various locations around the world.
Our strength lies in our team spirit and our respect for each other.
We drive change in our markets and our company. But we can only do this when we unite as a team, combining our talents, enthusiasm and work ethic.
IONOS is a brand of United Internet AG, a listed company with around 9,800 employees and annual sales of over 5 billion euros. STRATO, United Domains, World4you, InternetX, SEDO, Arsys, Fasthosts and home.pl are also part of our IONOS brand family.
We are customer champions

We act resourcefully

We are innovators

We take ownership

We deliver outstanding results

We get things done

We are open-minded and committed

We are passionate about our team

We pay attention to detail

We are curious explorers