You bring your talent, enthusiasm and willingness to learn, and we'll provide the opportunities and challenges to help you grow. We're here to support you as you plan your career and develop your skills.
At IONOS, you have the flexibility to create a career path that suits your talents and interests. Our diverse product portfolio, international presence and dynamic markets offer plenty of opportunities for personal and professional growth.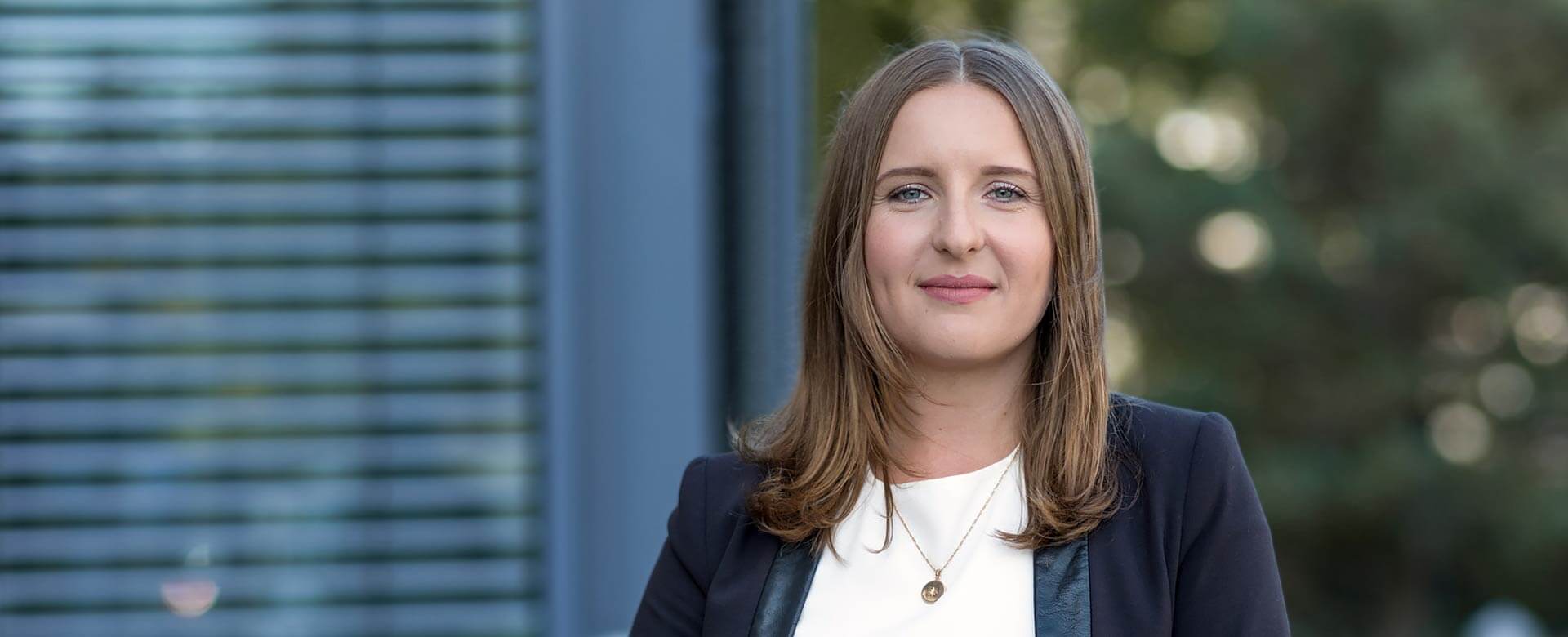 Your career
Join our growing organization and get the opportunities you deserve.
Develop your abilities. We're always learning and developing new skills, whether it's building a new product, targeting a customer segment or overcoming operational challenges. Be active, stay curious and you'll grow with your challenges and achievements.
Take responsibility. Even taking on responsibility in small ways helps you become more entrepreneurial and sharpen your leadership skills. We strive to foster an environment where you have the support you need to take calculated risks and succeed.
Celebrate your successes. Your enthusiasm, talent and creativity will lead to results you can be proud of.

Your professional development
When you succeed, so do we.
We want to help you develop your skills, so we encourage a culture of responsibility, constructive feedback and teamwork. The way we work together is characterized by flat hierarchies, transparency, open communication and efficient decision making.
Our strong growth as a company means new activities and opportunities for personal and professional development.
"Stay curious" is one of our guiding principles and we want to help you keep learning throughout your career with us. You'll get the training and support you need to grow.
By working on demanding projects and solving complex problems you'll quickly build up your experience. We'll help you take on responsibility early on, immerse yourself in new topics and act like an entrepreneur to achieve results.

What we can offer you
Together we'll decide what on-the-job or external training you need to achieve your goals. Special programs enable you to become a leader or subject expert, which is why we're able to fill most of our management and expert positions internally.
Our modern workspaces and open organizational culture help us work together efficiently across different teams. You'll also have access to a company pension scheme, varied free time activities, a cycle to work scheme, discounts on IONOS products and membership at selected sports and leisure centers, as well as internal sport and health classes.
We like to celebrate our successes as a team. We host team-building events and workshops to make sure everyone is working well together. And let's not forget the legendary summer and winter parties that bring the whole company together.
The latest job offers at IONOS
10 Job offers
| | | | |
| --- | --- | --- | --- |
| Reference ID: 3856 | Finance / Controlling Business Intelligence / Data Analysis IT Cross Functionality | Karlsruhe or Berlin | Details |
| Reference ID: 3854 | Product Management | Karlsruhe | Details |
| Reference ID: 3843 | IT Quality Assurance / -management | Karlsruhe or Work from home | Details |
| Reference ID: 3823 | Human Resources / Administration | Karlsruhe | Details |
| Reference ID: 3811 | IT Software Development | Nationwide (Germany), Berlin or Work from home | Details |
| Reference ID: 3813 | Product Management | Berlin | Details |
| Reference ID: 3810 | (Online-) Marketing | Karlsruhe or Berlin | Details |
| Reference ID: 3809 | IT Software Development | Karlsruhe, Berlin or Work from home | Details |
| Reference ID: 3804 | IT Software Development | Karlsruhe or Work from home | Details |
| Reference ID: 3803 | IT System Administration | Karlsruhe, Nationwide (Germany) or Work from home | Details |