We love our products — they are the foundation and core of our business. We give our customers easy access to the most recent technologies. Our work encompasses the entire value chain, from the ideation and development of individual products to strategic and commercial portfolio management. In our highly dynamic and international environment, we enjoy taking on new challenges every day.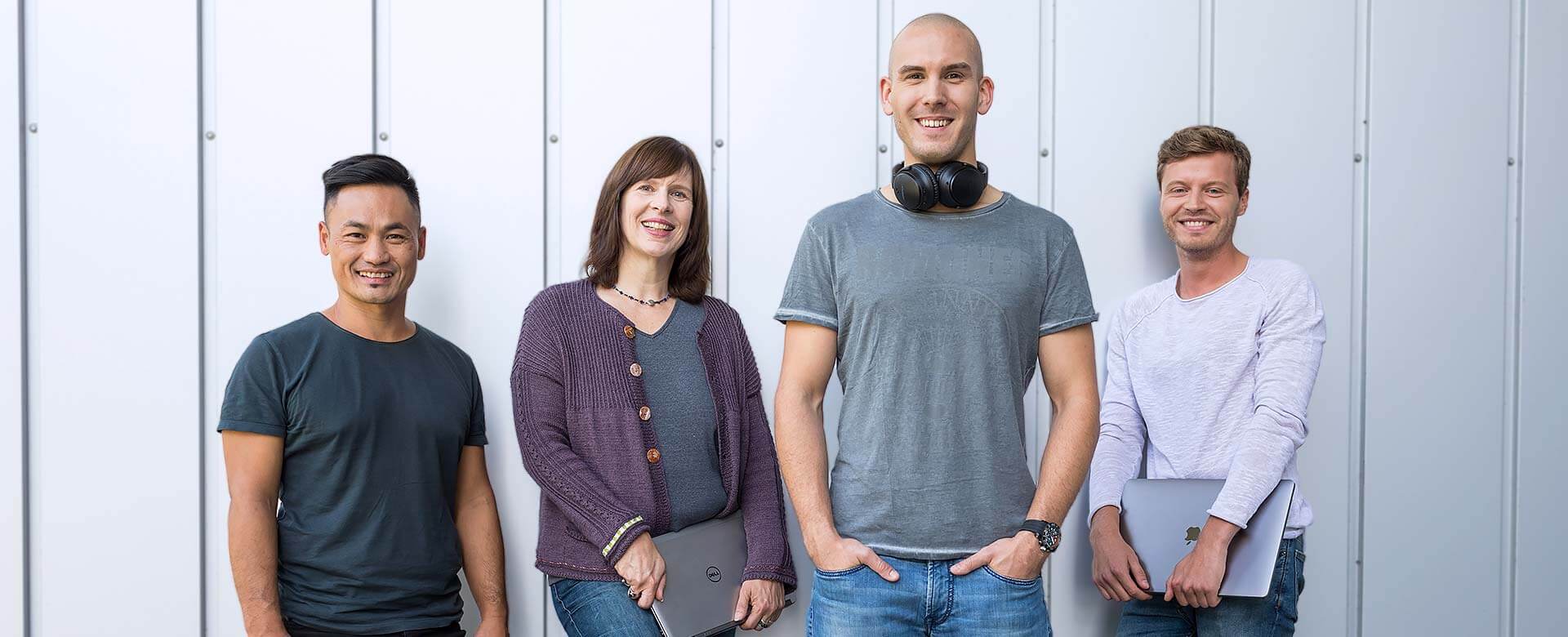 What we're all about
A high level of innovative drive and willingness to implement ideas, combined with an excellent customer and market view, make our team successful. We focus on our customers' needs and listen carefully to what kinds of products they want. We take action based on these insights, working on product experiences that make our customers successful and us proud.
We help millions of customers to digitize their business and create a unique, professional online presence. We do this using our efficient, highly scalable, cutting-edge technologies — developed both in house and with external partners

How we work
In product development, we work in an agile framework that gives our colleagues the freedom they need to fully utilize their skills. Developers, technical architects, UX designers, product owners, product managers, commercial managers, code experts and customer specialists work together and motivate each other.
Cultural diversity makes us tick. Our international team is spread out across the IONOS sites in Karlsruhe, Berlin and Bucharest. As we're also responsible for strategic and commercial portfolio management, project organization is central to our department, which brings us together with teams from Customer Care and Marketing.

What drives us
We're constantly refining our products to create the best results for our customers and our business. We're proud of our almost unmatched product range and quality.
Flat hierarchies, a great team spirit, treating each other as equals and individual support provide the ideal framework for successful collaboration.
That's how we make sure IONOS stays profitable — both now and in the future. Join us on our journey and write your own IONOS story.