We make sure that our customers are getting the best possible user experience by seamlessly bringing all aspects of the customer lifecycle together with modern front ends. We support our customers with personalized offers, intelligent recommendations and unique features. Front- and backend development is done with the latest tools and technologies on modern tech stacks. Analysis, focus and optimization are among our core skills and help us to be the right digital partner for our customers.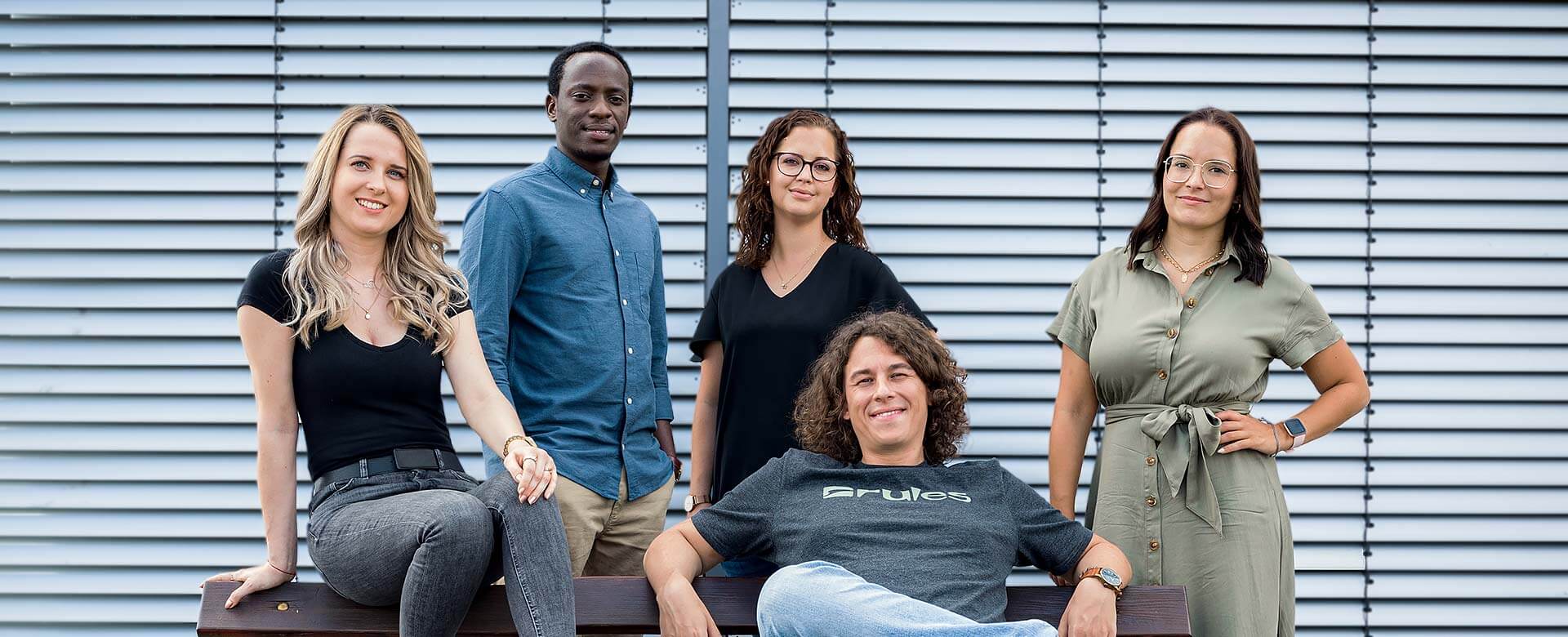 Customer management & Agencies
For entrepreneurs and private customers who prefer to manage projects themselves, we provide all the tools needed for optimal product configuration in the customer area. All of our tools are particularly easy to use and our dashboards are clearly ordered. Even people without the technical know-how can easily use our extensive hosting portfolio; we always try to live by our motto: #hostingyoursuccess.
We also cover professionals. Through the IONOS Partner Program, we offer extensive tools to support projects and customer management for web professionals, agencies and freelancers. Exclusive partner benefits, product offers specially optimized for professionals and our award-winning expert support round off the program. All activities in the IONOS Partner Program are guided by the motto "Make Agencies Successful".

Applications & Systems

We design, develop and operate numerous applications that are used daily by thousands of customers worldwide. We cover the entire product lifecycle, from product recommendations and the purchase of new products and features to the setup and configuration of the products themselves. The systems we are responsible for include the customer area, the customer shop, the central login service and the IONOS Partner Portal and Partner Network for our agency partners.
We use our Hosting Communication Platform, we develop and operate the central system for the creation and sending of all customer-specific emails. No matter whether product news, service information, newsletters or invoices, our platform guarantees a smooth dispatch.
Our team of experts operate and monitor all of our applications, making sure that they are available 24/7, 365 days a year.

Technology & Customer Intelligence
We use modern REST APIs to make information and transaction results from our products available within the team and to numerous other stakeholders within the company. We work in very fast cycles and benefit from continuous integration and deployment pipelines.
We are data-driven in order to quickly identify customer needs. Thanks to our state-of-the-art architecture, we can immediately see how well campaigns and channels are performing. Our data-driven operating model provides all the information needed to quickly identify challenges and derive appropriate measures.
Based on our customer intelligence infrastructure, we collect and process all data sources in real time. This enables us to automate campaigns in a targeted manner. Our predictive modeling and scoring algorithms forecast not only sales and churn expectations, but also next-best actions for each customer to take our customer success management to the next level. Help us in our continuous optimization efforts and write your own IONOS story.